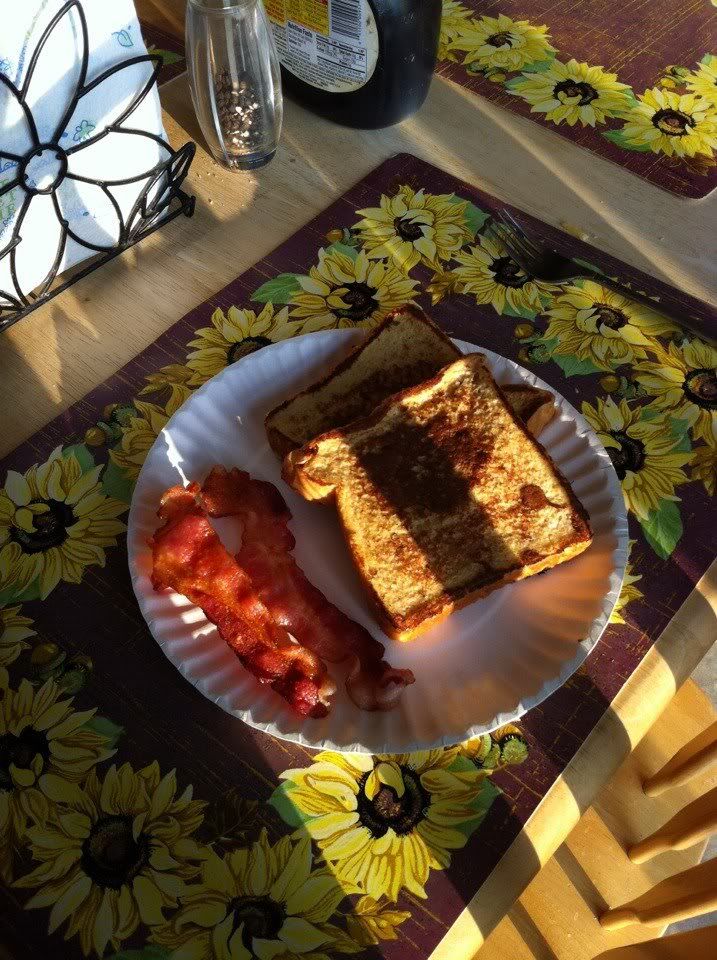 Project 33-365 Day 1
I plan to try and take pictures to post once a week here on the blog. Today's picture is brought to you by my wonderful husband you made me french toast for my birthday breakfast. I think I got a winner. :)
So please be on the lookout for those pictures probably on a Saturday entry since that is a pretty slow news day around here. :) I am trying to strike a balance between, wife-mom-student-blogger. It is hard but I do not want to have to give up on one in order to have it all so to speak. So the entries may not be often, but I hope that they will be somewhat interesting.
Just a little side not::
Oops, Spam filter got me..I just found several comments in my spam folder, I am so sorry if you have commented and I hadn't replied to you. I truly and deeply apologize for that little blunder. I will be better about checking that filter regularly.
Thanks again for all of your comments. I truly do appreciate you taking the time to read my blog. I hope everyone is having a lovely sunday evening.