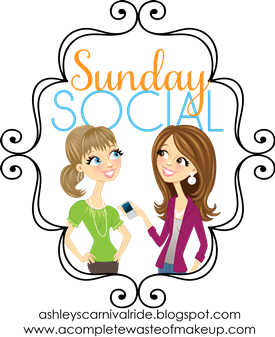 How did you come up with your blog name?
I wanted my blog to be about my life as a military wife. I feel like some people do not understand what it is like to be a military wife and I wanted to share that with others.
What is your favorite thing about blogging?
The friendships you can make with other bloggers.

What is one thing you have discovered because of blogging and now can't live without?
I am not entirely sure, I go through spurts of not doing my internetting.

Facebook or Twitter? and why?
Right now I only have a twitter account for my blog. I want to wait till I have a some followers before I get a facebook page for it.

If one celeb read your blog who would you want it to be?
I do not really follow celebs much. I do love the "Real Housewives of OC", so I would love if Brianna, Vicki's daughter to read my blog since she is now a military wife.

What is something you want people to know about your blog?
I am just starting out with my blog, it is a work in progress.