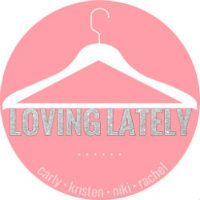 I thought I would join in and post about things I am loving lately.. )
1. my iPhone. I can't live without it.
2. My Erin Condren Life Planner, it makes life so much easier.
3.A BIG glass of Sweet Tea
4. Seeing the number on the scale continuing to dip down.
5. Meeting new people. I ♥ meeting new people.
I promise the next time I link up, I will have some pictures to post up with my likes. But I am scrambling to get this post up before I have to get back to school work.