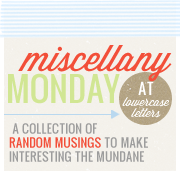 One: loving the 4 day weekend my husband has and the three day my kids have for Memorial Day.
Two: loving have the pool set up, nice to jump in so I can cool off.
Three: Getting back in the swing of twitter and blogging all in the same weekend.
Four': Making some goals for myself and this blog.